What Is a Lease Buyout?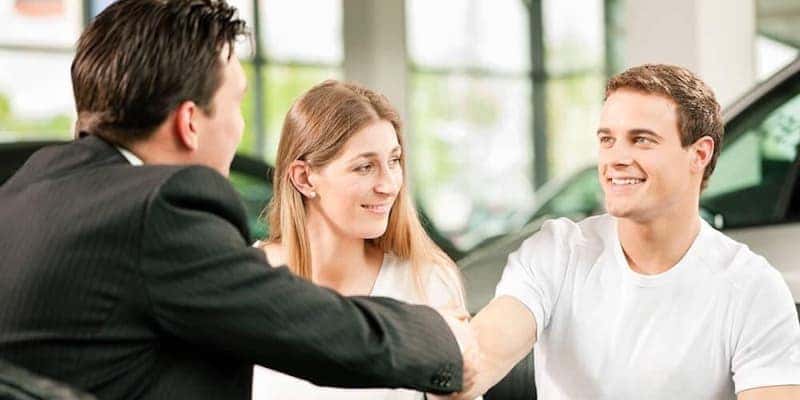 Put simply, a lease buyout is when a dealership lets you buy out of a lease before it ends. Traditionally, there are two distinct types of a lease buyout, so be sure to read up on your options! Take a look at the different types to see which works best for you, then make your way to Honda North near Lynn to check out our Honda lease deals in person!
Early Lease Buyout
An early lease buyout allows Newburyport drivers to purchase their Honda model before the lease contract actually ends. However, be aware that this option is not always available. Before committing to an early lease buyout, make sure that you are willing to actually buy the vehicle. You will want to weigh your options between buying and leasing beforehand. The price of an early lease buyout is determined by:
The lease-end residual value on your original contract
The amount you still owe on the lease
If the vehicle has depreciated quicker and is below market value, you might have to pay the difference
Most times, buyers consider this buyout when concerned about lease penalties like going over mileage, not maintaining scheduled services, or damages to the interior or exterior of the vehicle.
Lease-End Buyout
While an early lease buyout is practical and a great option for Ipswich drivers in many situations, the more common path to take is a lease-end buyout. Rather than terminate the lease early by purchasing the Honda SUV, sedan, or other model, a lease-end buyout is when you purchase the vehicle at the end of the lease. It is a good option for Lynn drivers if:
You enjoy your Honda Civic or other Honda model and want to keep driving it
You have made very few repairs
You get a great financing interest rate
Learn More at Honda North
Now that you've answered the question: how does a lease buyout work? You can choose the option that works best for you. Between your car lease buyout options, assess your car loan, the wear and tear, and purchase price to see if this investment is worth it for you. If you have any finance questions like how to improve your credit score or want to see our Honda lease deals, feel free to contact us.
More from Honda North
The new 2020 Honda CR-V has proven to be a great choice on Lynn roads, thanks to its incredible safety performance and fuel economy. And, another reason why drivers will appreciate this sporty Honda model is its unique interior cabin and exterior design. With the 2020 Honda CR-V dimensions, passengers will have more space for…

For those Lynn drivers looking for an efficient, sporty, and affordable sedan, the Honda Civic has been a favorite for years. With a range of innovative features and a constant drive to improve from model to model, the Honda team has put together one of the best sedans on the market once again. Add to…

Lynn drivers looking for an efficient SUV to keep them and their families protected turn to the incredible new Honda lineup, where the new Honda CR-V consistently ranks as a crowd and critic favorite. With a wealth of accolades and praises, the 2020 Honda CR-V safety ratings from some of the automotive industry's top safety…