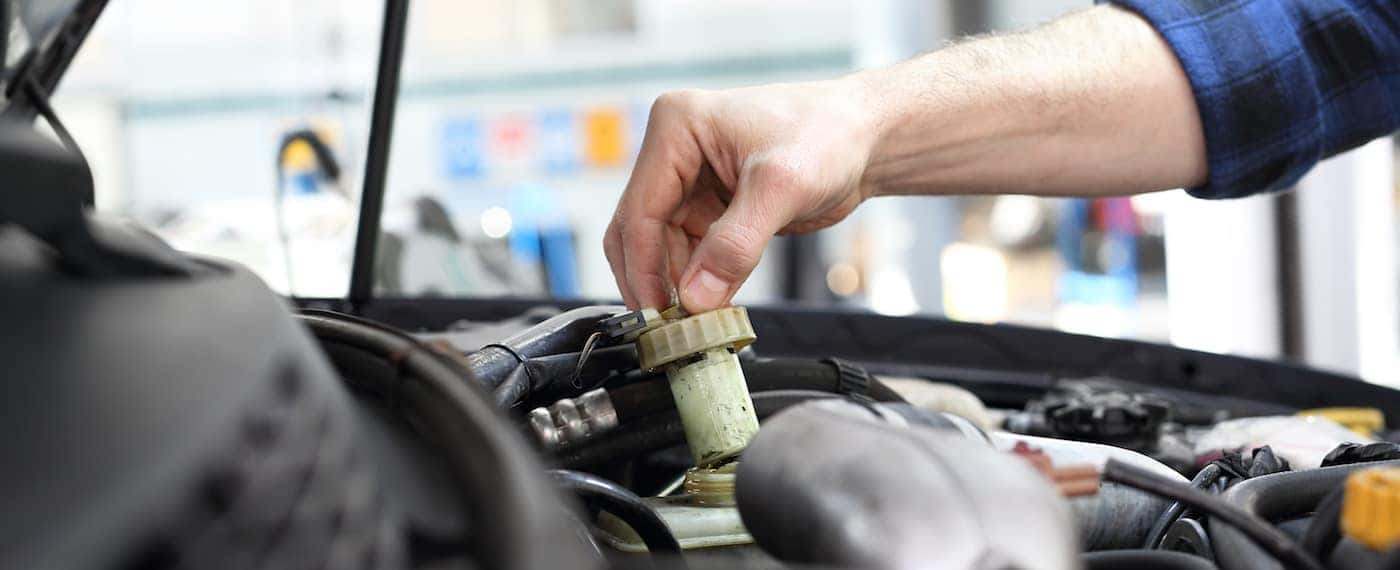 Drivers in Lynn and Burlington know that maintenance is important, but sometimes DIY car care can be intimidating. Not everyone knows how to check brake fluid properly, and many don't know what color is brake fluid at all. If it's time to brush up on the basics, take a look at our guide to brake care at Honda North. We'll help you learn what is normal and what's cause for concern, so you can schedule your service before anything develops!
What is Brake Fluid?
Before we go into how to check brake fluid, just what is brake fluid in the first place? Brake fluid is a hydraulic fluid that helps your brake pedal move smoothly. Not only does it provide lubrication to the parts of the system, but it can also prevent corrosion from building up. When your brake fluid is running low, it can cause problems to the whole system – which can cut down on the lifespan of your brakes. If you want to get the best performance possible, it's worth the small time commitment to check your brake fluid periodically.
3 Steps to Check Your Brake Fluid
Find your vehicle's brake fluid reservoir. Check your owner's manual for specific advice pertaining to your make and model, but generally speaking, it will be on the master cylinder.
Locate the "Minimum" and "Maximum" fill lines. See where your brake fluid level falls. If it's closer to the minimum side, it's time to visit the service department.
Observe the color of the brake fluid. Is it dark and oily? Then you might need to schedule a brake fluid flush.
What Color is Brake Fluid?
When you fill up your reservoir with fresh brake fluid, it's a clear liquid with a slightly yellow tint. But over time, this fluid picks up dirt and debris. This can slow down your braking power and leave you with poor performance if unattended, so it's a good idea to keep up with maintenance before any big problems occur.
Schedule Your Service with Honda North
Are you overdue for a service? Let Honda North help you bring out the best in your car. We're located at Danvers, near neighboring Lawrence, so don't hesitate to contact us with any questions.