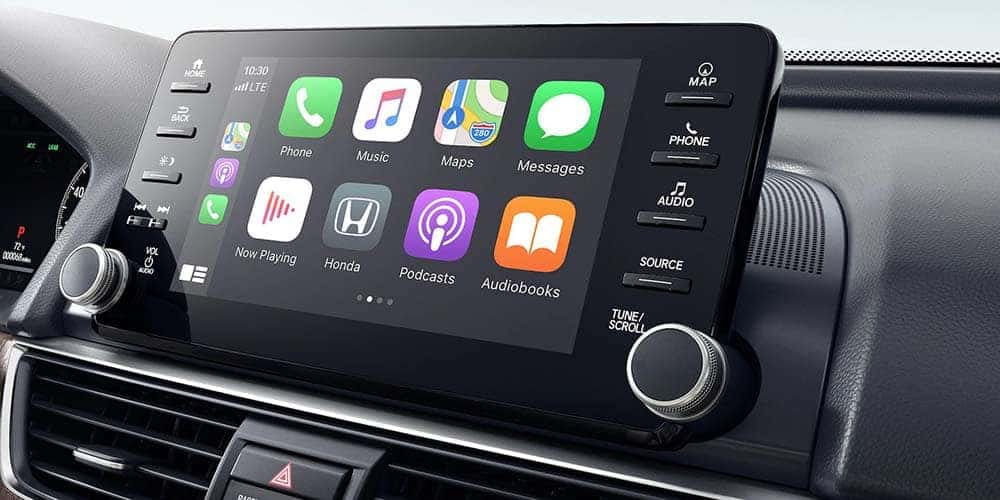 How to Connect Apple CarPlay or Android Auto
Honda North knows that Danvers drivers expect to stay connected on their daily commute to Lynn. Fortunately, Apple CarPlay and Android Auto make it easy to stay connected! Connecting your new Honda to Apple CarPlay or Android Auto lets you stream your favorite tunes, and use many of your other favorite apps, like navigation. Below are some simple instructions for how to connect to Apple CarPlay or Android Auto. If you run into trouble, contact us.
How to Connect to Android Auto™
Your Android will need to be running Android 5.0 (Lollipop) or a more recent version to connect to Android Auto. Android 6.0 (Marshmallow) works best. This is how to connect Android Auto™:
Turn on Android Auto in your car's settings.
Download the Android Auto™ app from Google Play. When you plug your Android into your car with the compatible USB cable you'll receive a prompt to download the app.
Unlock your Android screen.
Review the Safety Information and approve Android Auto™ permissions.
Turn on notifications for Android Auto™.
On your vehicle's display, select Android Auto™.
How to Set Up Apple CarPlay®
If you live in Burlington and want to know how to set up Apple CarPlay, follow these instructions. Also, make sure you have an iPhone 5 or later version to set up Apple CarPlay.
On your iPhone, go to Settings > Siri & Search, and turn Siri on.
Connect your smartphone into the CarPlay USB port, which should show the CarPlay logo.
If your vehicle supports a wireless Bluetooth® connection, go to Settings > General > CarPlay > Available Cars, and select your vehicle.
Start your car and leave it running.
Ask Siri for what you need by either pressing and holding the Voice Control button on your steering wheel or touching and holding the CarPlay Home button on your touchscreen until Siri appears.
You should now be able to use all your favorite Apple CarPlay apps, which should make those long drives around Lawrence much more enjoyable.
Find a Honda with Apple CarPlay® and Android Auto™ at Honda North
Now that you know how to set up Apple CarPlay and Android Auto, if you run into any problems connecting your smartphone, contact us. Explore other helpful service guides to help you get back on the road like how to enter Honda Accord radio codes. Our friendly service team can provide some helpful pointers. If your car doesn't have Apple CarPlay® and Android Auto, let's get you into a Honda model that does! Review our new vehicle specials and then let's go for a test drive today!
More from Honda North
Along with great fuel savings, a Honda sedan should provide a host of capabilities for your Lynn and Burlington travels, and that's what you'll find and more with the new 2022 Honda Civic interior features. Sporting expanded interior space to ensure plenty of seating and storage, as well as advanced convenience and technology, this Honda…

If you're looking to get behind the wheel of a new sedan, then you'll love what you'll find in the new 2022 Honda Accord interior delivers to your Lynn commute. This impressive iteration of the brand's top sedan provides enhanced technology and convenience along with ample cabin space you need to get more done around…

If you're in need of a trusted sedan to improve your Lynn and Burlington commute, then you'll find a range of great models all in one lineup with the new 2022 Honda Accord trim levels. Delivering seven configurations that feature Honda's signature fuel savings along with a packed interior with plenty of connectivity, comfort,…