How to Repair Car Dents and Scratches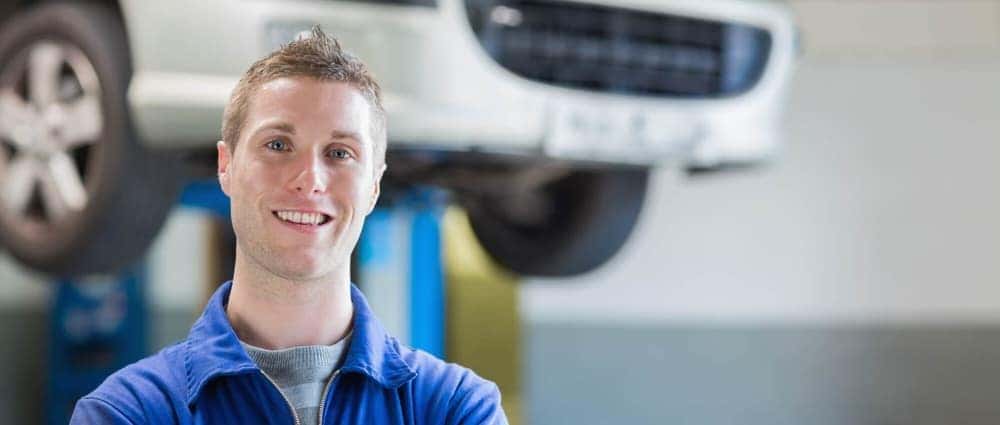 In the event you find a new scratch or dent on your vehicle, we at Honda North can help you figure out how to fix it yourself or fix it for you when you bring your vehicle into our service center for maintenance. Learn more about the different type of damage as well as the many ways to fix them with us!
DIY Fixes for Scratches
When there's a scratch on your vehicle, and you don't think it's worth bringing into a dealership or mechanic to buff out, here are some do-it-yourself scratch removal tips.
Sandpaper – Shallow scratches just on the surface can easily be removed after cleaning the area and rubbing over it with 2000-grit wet sandpaper. Once it's at a point where the scratch is almost invisible, apply a rubbing compound.
Candle wax – This is by no means a permanent solution, but it will hold in an emergency. Gently rub the wax over the cleaned area to seal the scratch.
Super glue – Like candle wax, this helps seal the scratch temporarily and blends with the vehicle masking the damage slightly.
DIY Fixes for Dents
Don't let a dent ruin the curb appeal of your model. Try one of these simple dent fixes at home before bring in your vehicle:
Plunger – Whether it's the plunger from your bathroom or a car dent plunger, using this tool can pop the dent out with several attempts at leveling the dent out.
Hammer or Mallet – Using one of these on the opposite side of the dent can help knock the spot back into place. Use the hammer for smaller fixes and the mallet for larger dents. Be sure to protect the side you are hammering with a towel or something equivalent to avoid more damage.
Dent puller – Only proceed with this if you're used to using this method as this requires drilling a hole in the dent, lacing the wire through and pulling the dent back to surface level. You'll then need to fill the hole, sand it down, and paint.
For the Bigger Fixes, Visit Honda North
When the damage is too much for a hammer or superglue to fix, it's time to bring your vehicle into the Honda North service center. You can even check out other service features like how to unlock a steering wheel. Not only will our staff know how to best fix the damage, but they'll ensure a longer lasting solution. Contact us today to schedule an appointment or to learn more.
More Service Tips From Honda North
How long does a serpentine belt last? Serpentine belts are made of sturdy rubber, so it's not uncommon for them to last for 50,000 to 100,000 miles. However, exposure to heat and friction breaks them down over time. You'll need to schedule an appointment at our service center near Lynn to replace a worn belt….

An alternator sends power to the car's electrical system while the car is running. While many drivers think the battery powers the car, it's only used to start it. The alternator functions as a generator, using the gas engine as its source of energy. For more alternator information, turn to the service center at Honda North….

In the event you find a new scratch or dent on your vehicle, we at Honda North can help you figure out how to fix it yourself or fix it for you when you bring your vehicle into our service center for maintenance. Learn more about the different type of damage as well as the many…