Honda Takata Airbag Recall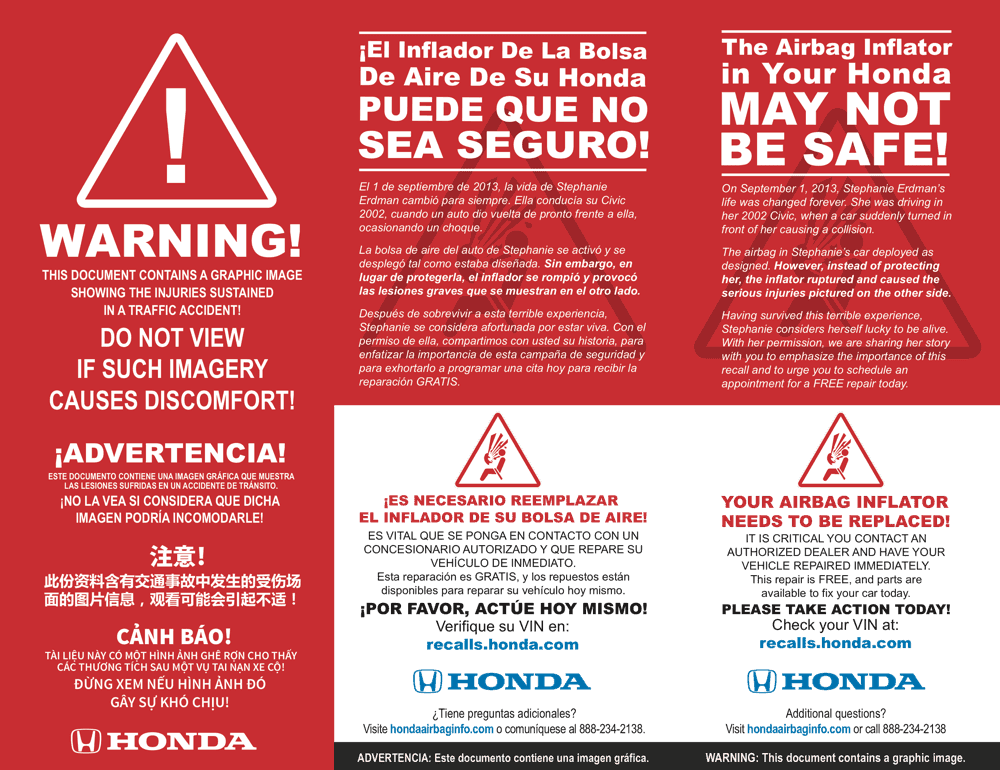 At Honda North, we care about your safety and the safety of your loved ones, so we're to inform you of this serious Honda safety recall of the Takata airbag.
We have more than 100 airbag inflators in stock for drivers who live near Boston, Danvers, or on the North Shore of Massachusetts. Please do not hesitate call us at 978-539-5002 right now to schedule an appointment.
We are prepared to perform the replacement immediately and FREE of charge!
And reduce the inconvenience, we will also provide a complimentary vehicle loaner for 24 hours.
Please contact us immediately with your vehicle identification number (VIN), which can be found on the vehicle dash or registration. We will verify the recall by your VIN number and let you know if your vehicle is a part of this Takata airbag safety recall.
Thank you for choosing Honda North, the only employee-owned Honda dealership in Massachusetts.
Call 978-539-5002 now as Service agents are awaiting your call!