Explore the History of the Salem Witch Trials Near Danvers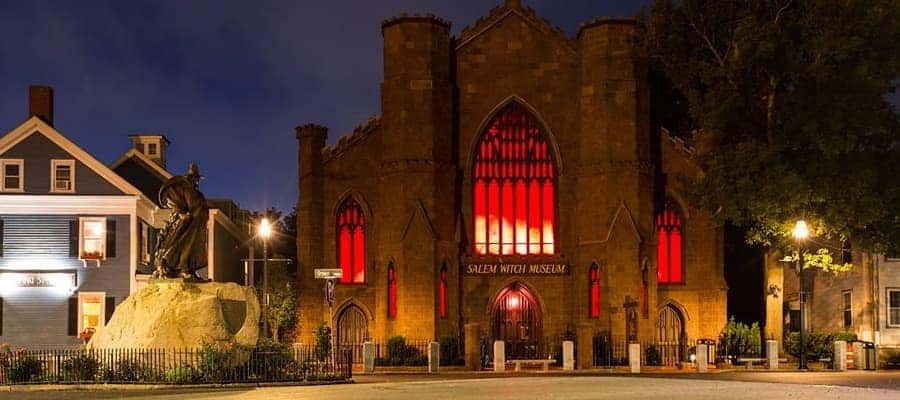 The town Danvers is best known for the Salem witch trials of 1692. The first of nearly 200 victims, Rebecca Nurse, lived in Danvers. Her homestead is now a landmark for people to visit. There's plenty of historical places to visit that will take you back into the history of the Salem witch trials. Learn more about the trials and more when you visit these places.
The Historical Landmarks & Societies
The Putnam House – This home belonged to Joseph Putnam, an uncle of a "bewitched girl," who kept loaded pistols and horses at the ready in case he was to be accused next. The house now belongs to the Danvers Historical Society.
Nurse Homestead – This home was owned by Francis Nurse, whose wife, Rebecca, was accused of witchcraft in 1692 and was executed not too long after. Nearby the house is the family graveyard where there's a monument to Rebecca as well as the grave of another witchcraft victim, George Jacobs. Also near the grounds is a replica of the Village Meeting House.
The Witchcraft Victims' Memorial – Built in 1992, this memorial commemorates those who died due to the Salem witch trial hysteria. Pay your respects to those lost and wander the historical sights to gain a better sense of the history of said trials.
Salem Witch Museum – To get a look at witchcraft artifacts, written works about the trials, and more, visit the Salem Witch Museum. Here you can find all of the information you need to learn about the trials, the people, and the town.
Danvers Historical Society – These collectors have written documentation, artifacts, and have preserved the homes of people from the Salem witch trials. Take a step back in history to see what it was like back then during the madness.
Visit Honda North
At Honda North, we have more than just a large inventory of new vehicles. We also have an insight into local events, tips on how to best care for your car, and we know the best restaurants, Italian eateries, fall fun activities, and seafood places around! Contact us or visit our dealership near Lynn today!