How Much Can a Honda Pilot Tow & Haul?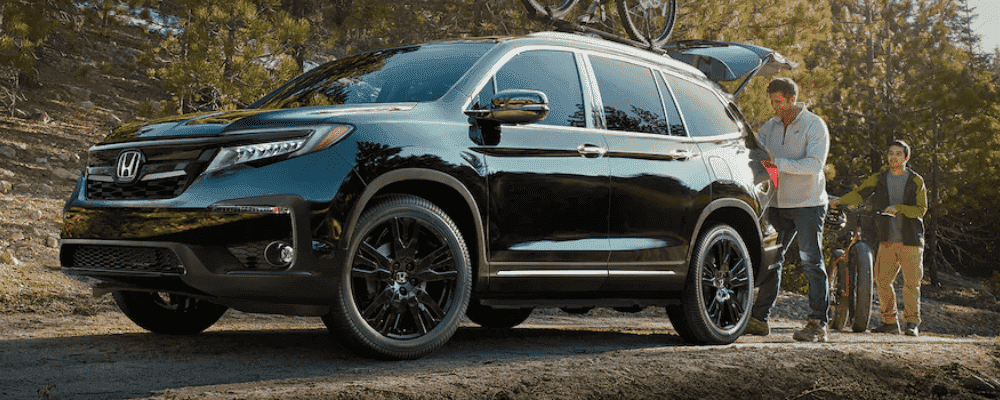 The simple answer: the 2019 Honda Pilot can tow 3,500 pounds. That's when the Pilot is equipped with front-wheel drive. But how much can a Honda Pilot tow when equipped to the gills with all its features? When the Honda Pilot is working with the Intelligent Variable Torque Management AWD System, it can tow as much as 5,000 pounds. With a 280-hp output from a V6 engine, there's not much the Pilot can't do when it comes to towing for Lynn drivers, from pop-up trailers to towable RV campers. With that said, the question, "How much can a Honda Pilot haul?" is a little more complicated than you'd think. Below, we answer your burning questions about the 2019 Honda Pilot specs.
Honda Pilot Towing Features
Whether you can tow a horse trailer is one thing. Being able to tow that horse trailer, boat, or other heavy items well is an entirely different proposition. The Honda Pilot doesn't only have an impressive towing capacity, but it has several features to make the road ahead all the smoother for Newburyport drivers:
Hill Start Assist: Sensors detect when you're on a hill and notify the system to apply the brakes as you move your foot from the brake pedal to the gas pedal.
Intelligent Variable Torque Management AWD System: Not only does this system boost the Pilot SUV's towing capacity, but it also helps it tackle nearly any kind of driving surface Ipswich can throw at you.
Multi-Angle Rearview Camera with Guidelines: Use the handy rearview camera to snag the best parking spaces or hitch a trailer or camper.
Honda Pilot Payload & Cargo Space
The Honda Pilot towing capacity is just one example of this SUV's impressive utility. In addition to towing up to 5,000 pounds, the Pilot has a payload capacity of 1,420 to 1,625 pounds. When you step inside the Pilot you'll find seating for seven to eight passengers, along with generous cargo space. With the second-row seats folded down you get up to 46.8 cubic feet of cargo space. Fold down both the second and third rows, and you'll have a maximum of 83.9 cubic feet. Groceries, camping gear, and any other items you might have to haul inside your Pilot should easily fit.
Explore the New Honda Pilot at Honda North in Danvers!
The best way to get a feel for the new 2019 Honda Pilot is to take it for a spin, or compare the 2019 Pilot to the 2019 Toyota Highlander, or Pilot vs. Honda Odyssey. Schedule your test drive today with us at Honda North and learn more about the Pilot SUV's fuel efficiency and safety ratings when you stop by our lot. We can't wait to see you in the driver's seat of your new Honda!
Learn More About the Honda Pilot from Honda North